Most businesses love to show off the great reviews that are sent to them by their customers – and we're no different! Below you will find a small sample of customer reviews that given to us. Hopefully soon we'll be sharing a review that was given to us by you!
I called Valley Garage Doors after our garage door cable broke, after I left a message with a competitor who didn't return my call.
Trevor was able to come by that same afternoon, and fixed the issue. He showed me an issue with the current motor, and offered to fix it or replace it with a new one. He wasn't pushy, just clearly outlined what the issue was and offered alternatives.
I ended up getting him to install a new motor at a reasonable price, and he was able to come by the next day to complete the job. I'd highly recommend Trevor and Valley Garage Doors.
Excellent workmanship and customer service. Trever was friendly and informative, he responded with a quote for our garage door replacement and work was completed promptly. I felt completely at ease being at home alone while Trever worked in the garage, he brought everything he needed. It's nice to see someone who is proud of the work he does. Pricing is very reasonable for high quality work. We highly recommend Valley Garage Doors.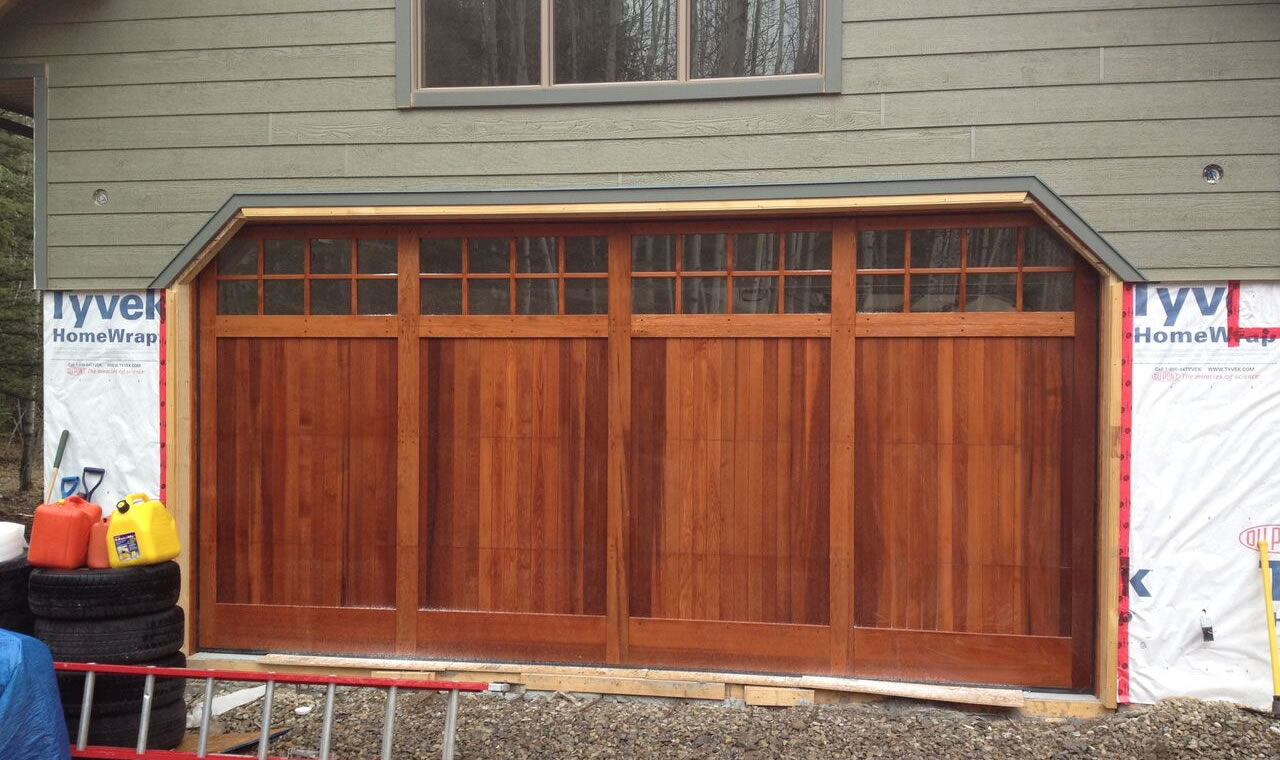 Excellent! Googled garage door company's, Valley was the first up with the most and best reviews. We were not disappointed. Trevor was on site 3 hours after we called, the door was fixed in less then one hour and spent some time with me explaining maintenance tips. Very Happy.
I called after hours and they fixed first thing the next day. Reasonable price work done well. It really doesn't get better than this. Service is not dead! Well done Trevor. I'll be getting you to service my other properties!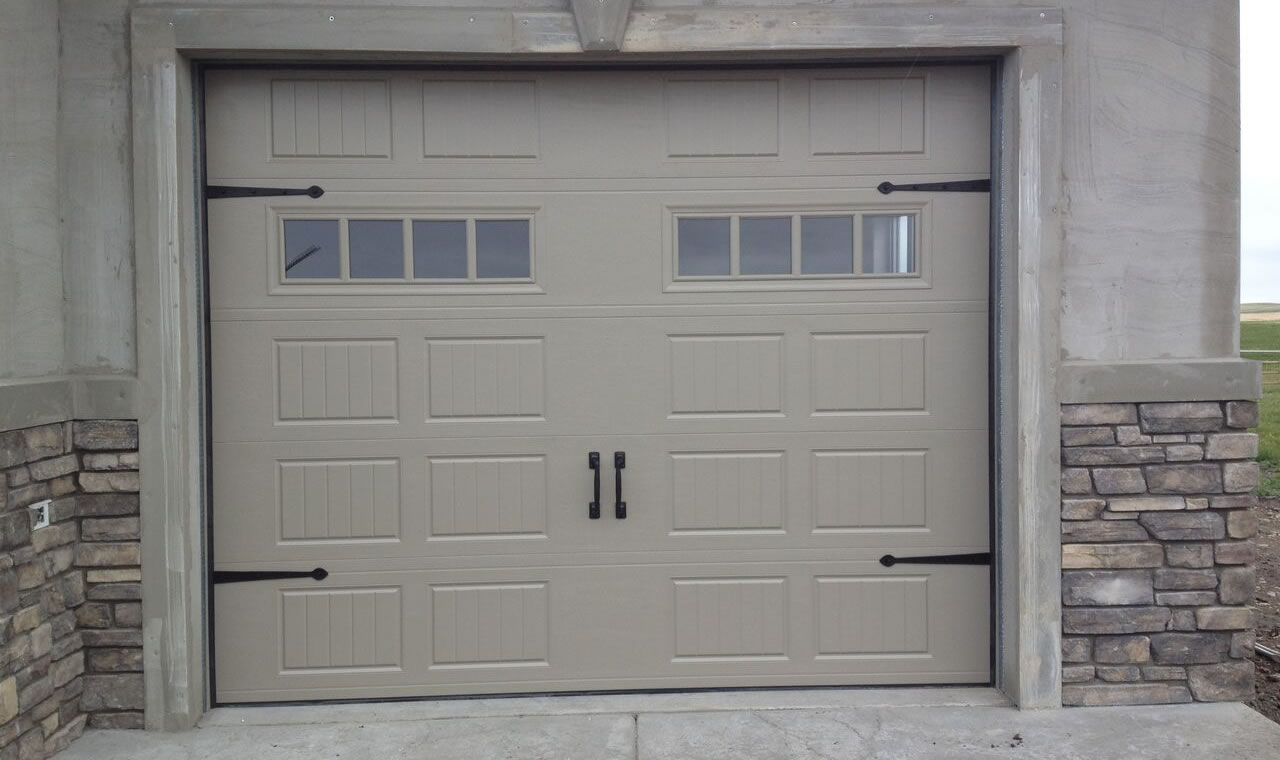 We usually do 3 quotes, but we stopped looking when we talked with Trever.
His professional and personal demeanor over the phone gave us the reassurance that he was the right company to hire. Trever showed up the same day we called him. We were only looking for some maintenance but chose to replace the whole door and opener system. 3 days later, we have a beautiful addition to our curb appeal! Trever knows his product and his work ethic is admirable. Thanks, Trever. We appreciate your time, your service, your knowledge and you:)
We had Valley Garage doors come to repair what I thought was a broken garage door. It turned out that there was a piece wedged in the track that I had not discovered. He simply removed the piece and the problem was solved. I expected to pay a service fee but he chuckled and said there would be no charge. He even lubricated all of the hinges and rollers. I appreciated that he arrived when he said he would and gave the kind of old fashioned customer service that we seldom find in the valley. I would highly recommend Valley Garage Doors if you need service in the Okanagan.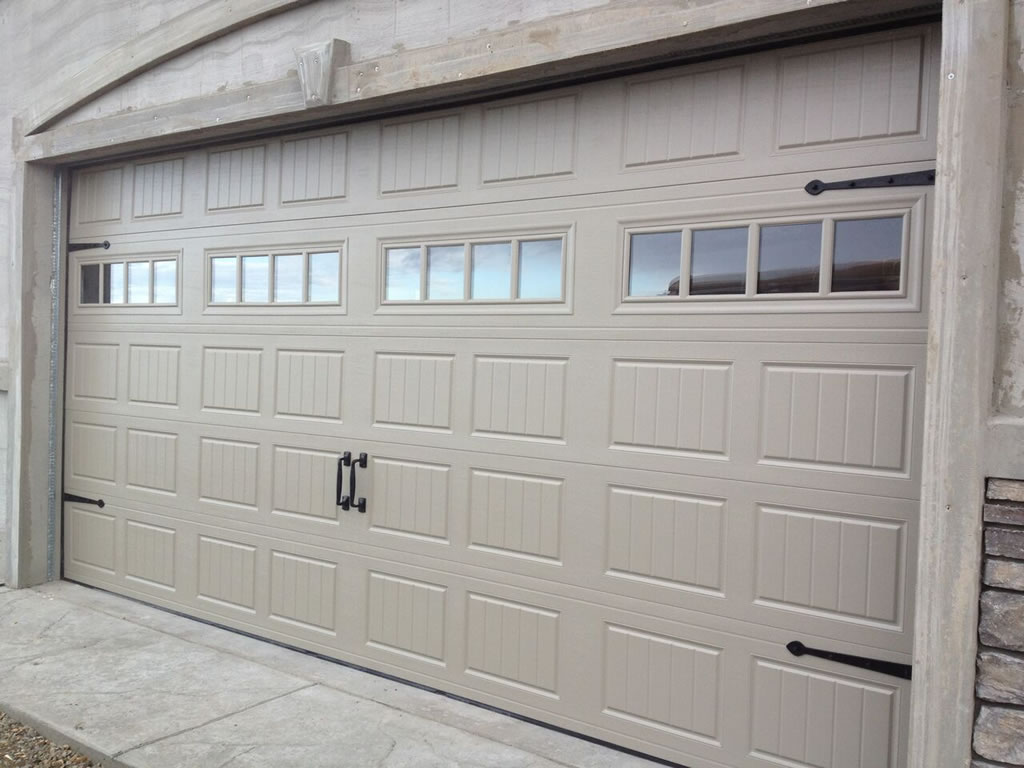 Great service and a fast response for a very reasonable price. Very professional and friendly. They replaced both springs and bar on my double garage door and were in and out in under an hour. I highly recommend them and will definately use them again.
I called to get my garage door check out as it would not come down properly. Trever showed up within an hour as promised. Took a good look at the door, fixed it in no time. He obviously is very knowledgable and good at what he does. I was prepared to pay him and he graciously told me that he will not charge me since it was an easy fix.
I am so impressed as you just do not get this type of honest services any more. Very highly recommended.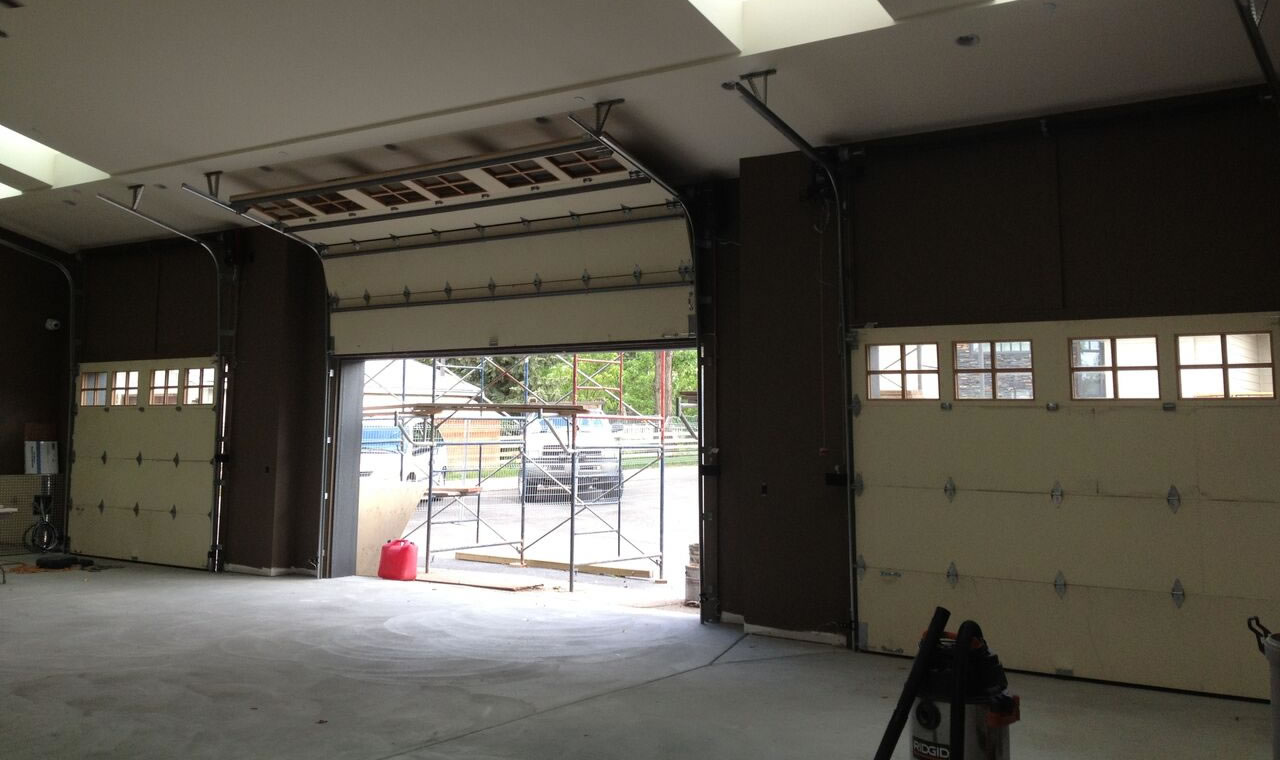 Trevor provided great service, and really helped out in an emergency. He let me know when he would be arriving, and kept me up to date on whether he would be on time. Reasonable bill, and great work!
These guys are amazing! My garage door stopped working so I had to close it manually. One phone call and I got same day service. Trevor was not in a rush and took the time to explain how the door worked, etc. I feel really confident. He explained some security stuff and I feel safe.
Louise Pritchard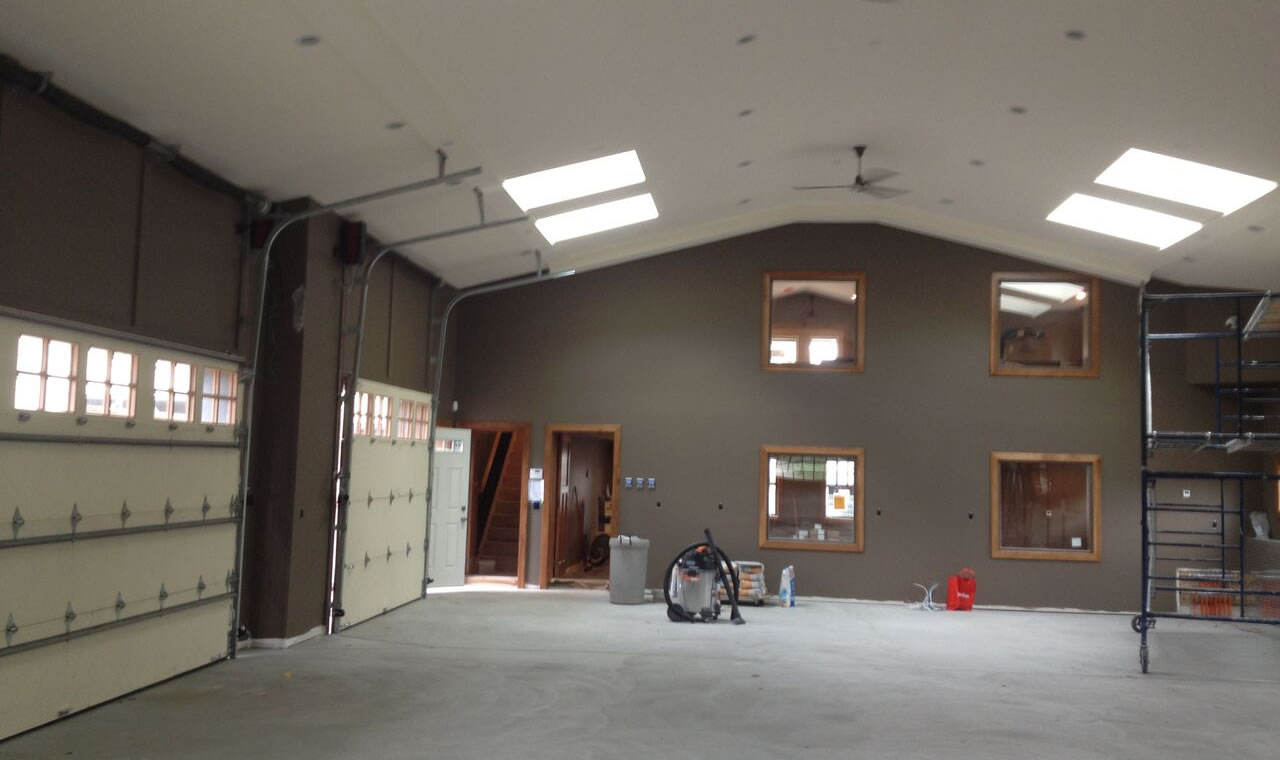 Trevor came to our house within an hour of calling and fixed our problem with the garage quickly. He gave us a very fair price and we were very pleased. 10/10 would recommend calling this guy if you need some help with your garage. Best prices I've seen and quickest service.
Valley Garage Doors have a quick response time to schedule us in at a moment's notice. Their installers are very knowledgeable and polite to deal with. We had a great impression, can't say enough how customer service oriented they are. Definitely stands out!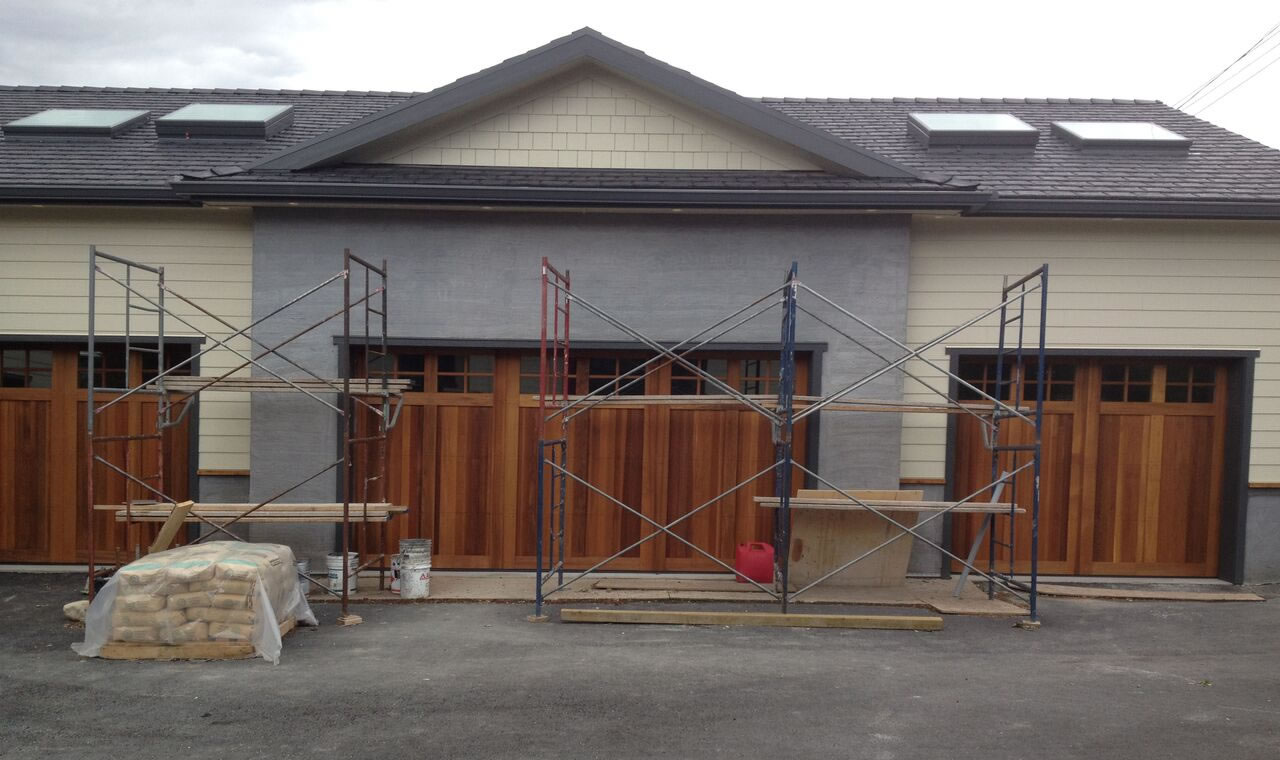 Trevor was very professional and took the time to explain the issues with my broken spring. Great service and price. An overall good experience!
This company is amazing in the best way. A phone call in the morning, spring repair two hours later, even took time to solve an unrelated door-opener problem. No extra charge and much cheaper than expected. Trevor told me his mission was to leave me happy. Mission accomplished!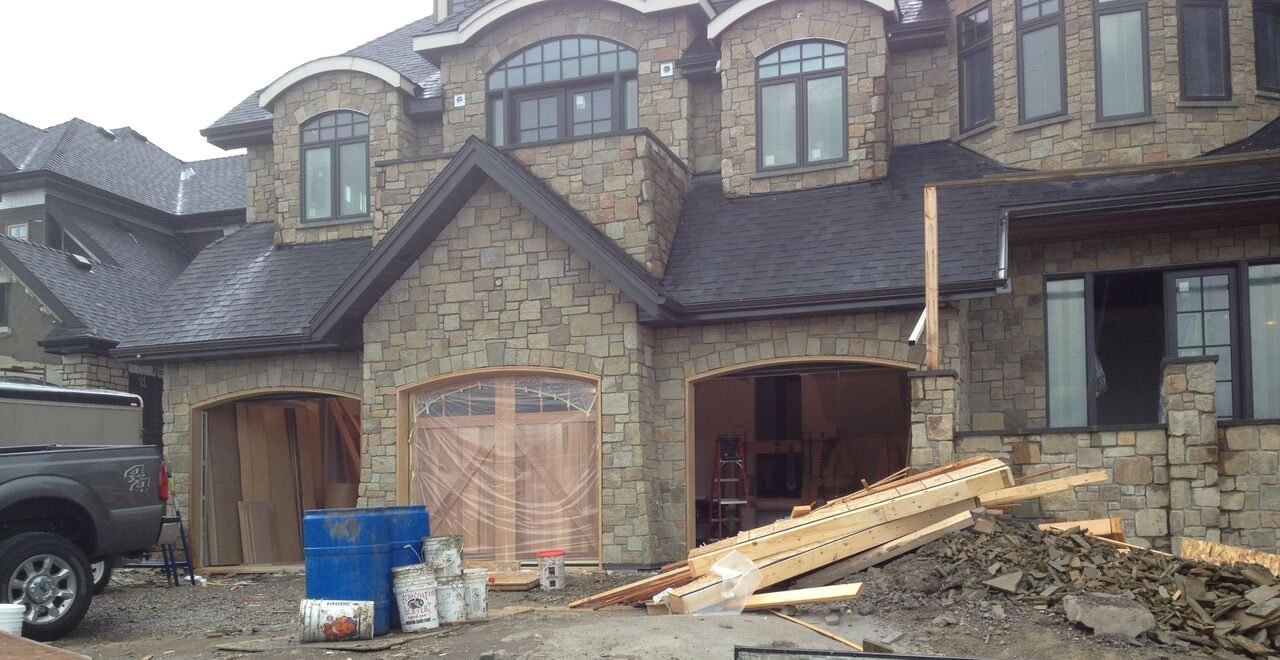 Valley Garage Doors was an excellent experience. The technician arrived, explained exactly what had happened and what needed to be done, and was finished well within the time frame expected. No fuss, no mess, and over all excellent service, I highly recommend Trevor to anyone who wants the job done right!
Trevor was very nice from the phone call to the end of our service. Very resaonable and honest ! Super friendly and fast and efficient. So glad we chose this company to fix our garage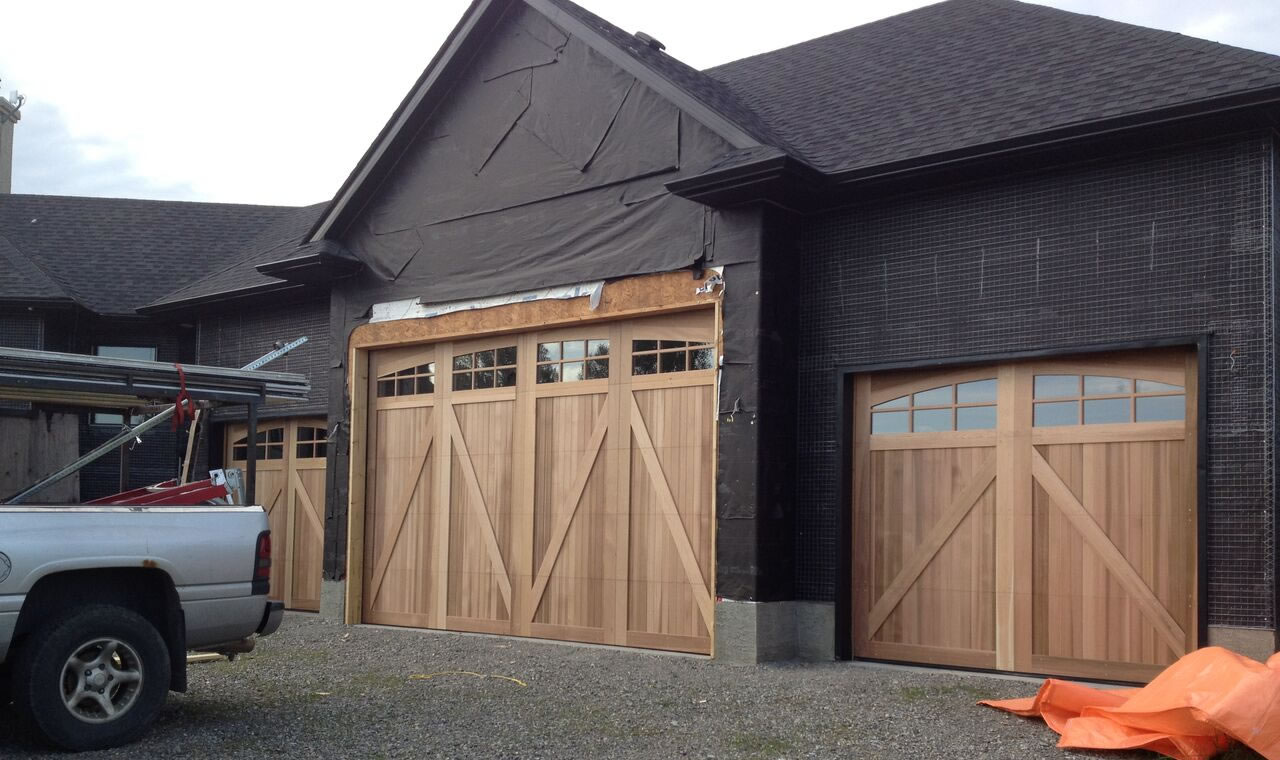 Very reliable and efficient. Arrived on time and charged exactly what he quoted. Got my door working perfectly and educated me on how to maintain it myself to avoid issues in the future. Amazing service! My new go-to garage door company.
Trever from Valley Garage Doors was able to fix the broken spring of our garage door before the competition had even returned my phone call. He was punctual, professional, and trustworthy. He knew exactly what the problem was, how to fix it, and even arrived with the the supplies on his truck. I was thankful that we didn't have to have to pay for his time to return to the shop and bring back the correct supplies! Trever informed us that he could replace our existing spring with the exact same product, or upgrade to a better spring that would last 20,000 cycles instead of 6,000. There was no pressure whatsoever to upgrade, but we were happy to pay a fair price of $50 for the upgrade! Valley Garage Doors exceeded our expectations for service. We definitely recommend him! If I could give more than five stars for service, I would!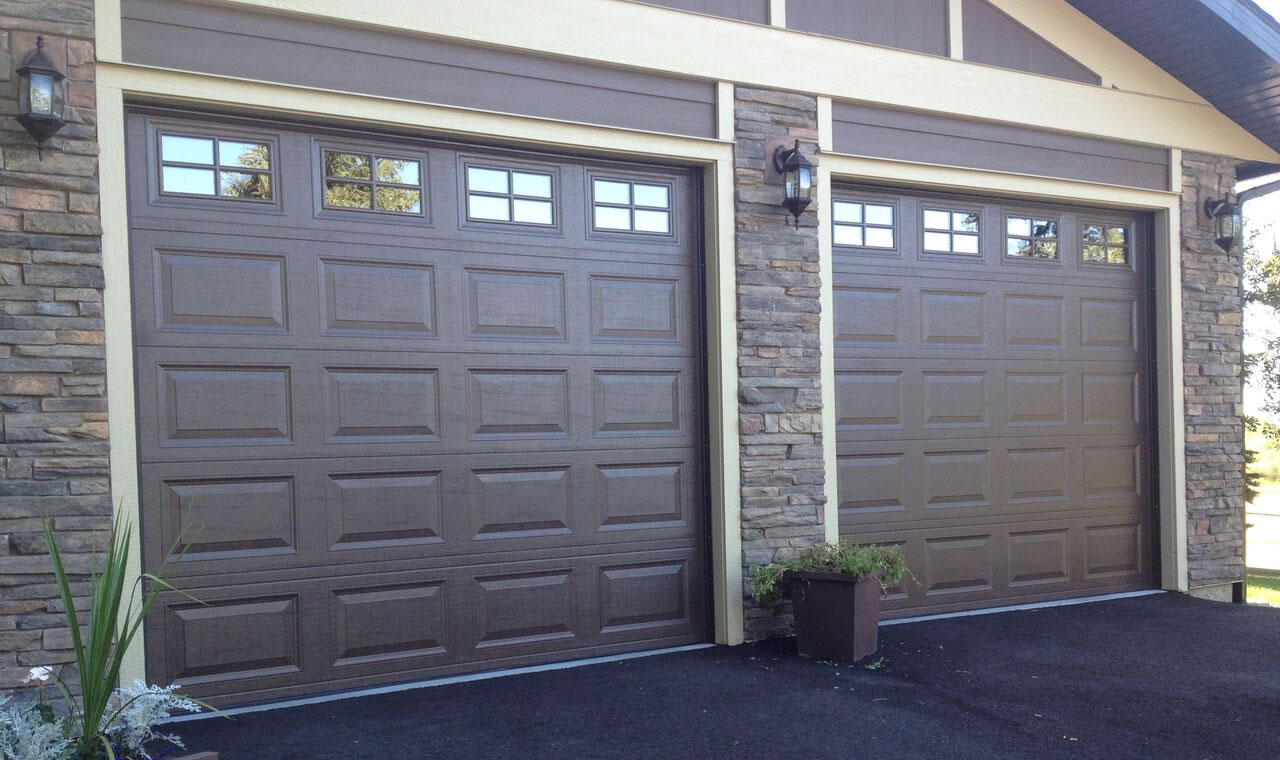 Absolutely fantastic. They were here within two hours of my call and fixed the problem in minutes. Amazing service!
A wonderful experience when Trevor came and serviced my garage door. It was not closing every time. After adjusting and lubricating the moving parts, he had my door in working order in no time. I would definitely have him do any garage door repairs needed in the future.
Thanks again Trevor!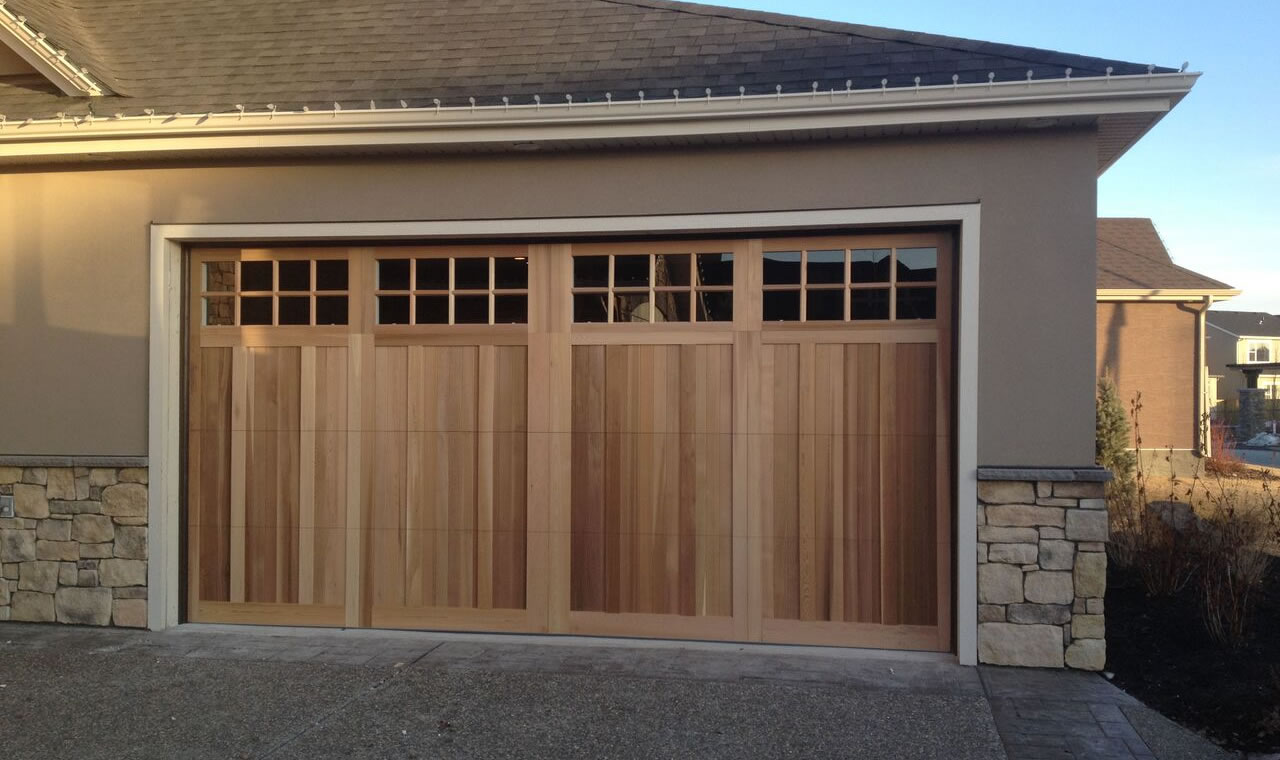 Trever is great. Quick to respond, pricing great. He upgraded out old solid doors to these awesome glass units with Liftmaster belt drive wifi openers. Look fantastic, run quiet and the ph app to control doors is super handy.
We had been wanting to replace our garage door for a long time, finally we were able to do and are so happy that we found Valley Garage Doors. Great service and product. So happy with the door and the opener. And it is great that there is an app and it will tell us if we have left our door open. Would recommend them completely.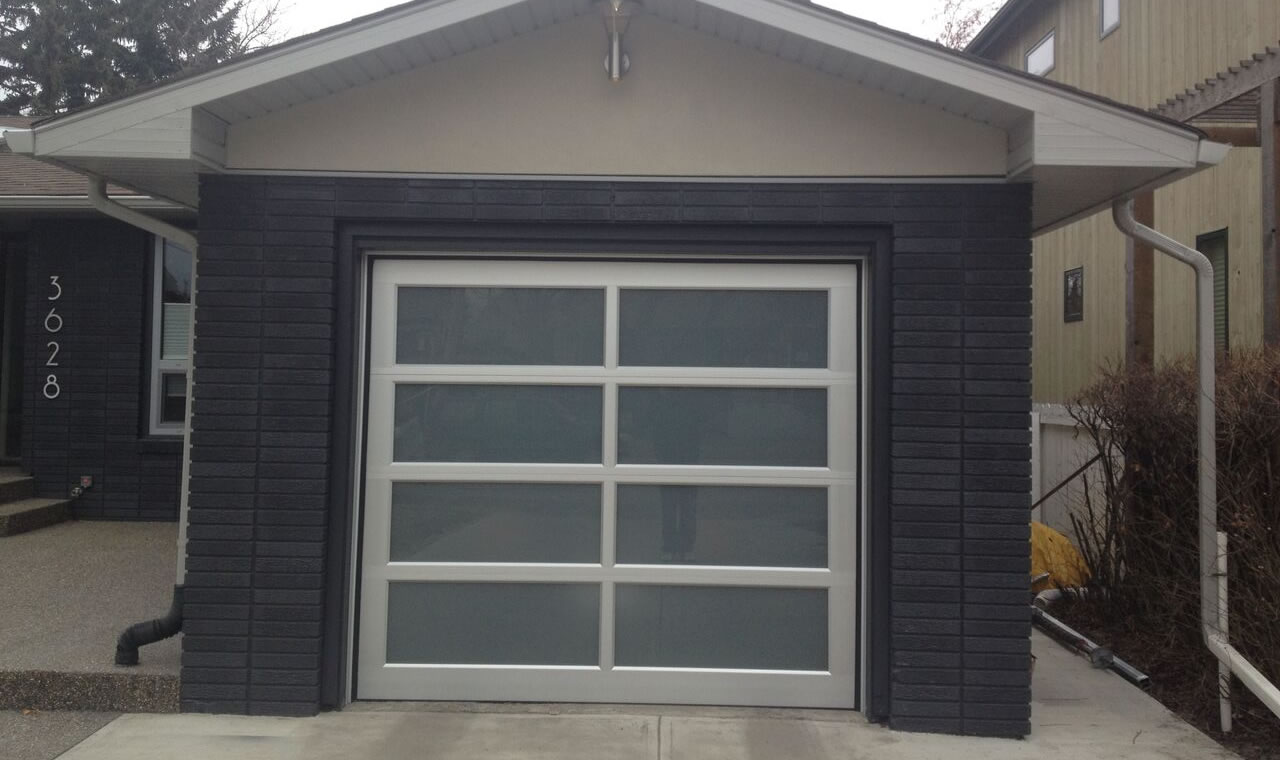 Trevor was a great guy to work with! Wouldn't hesitate to refer any of my friends or family to him.
We have been having issues with one of our doors for some time now. I called a competitor months ago and made an appointment. They never showed. No call, no nothing, just a no show. Never heard from them. Called Valley Garage Doors this morning. Spoke to an employee who said they were on a service call but could come by in about an hour and gave me a heads up on cost. They arrived when they said they would, fixed the problem serviced the door and we're gone in less than an hour at the cost quoted. I booked a second appointment to address some minor cosmetic issues when it warms up a bit. Since moving to the area I have had some disappointing experiences with customer service with some trades but these guys were great. I would recommend them without hesitation. They were friendly, polite and informative and they knew what they were doing.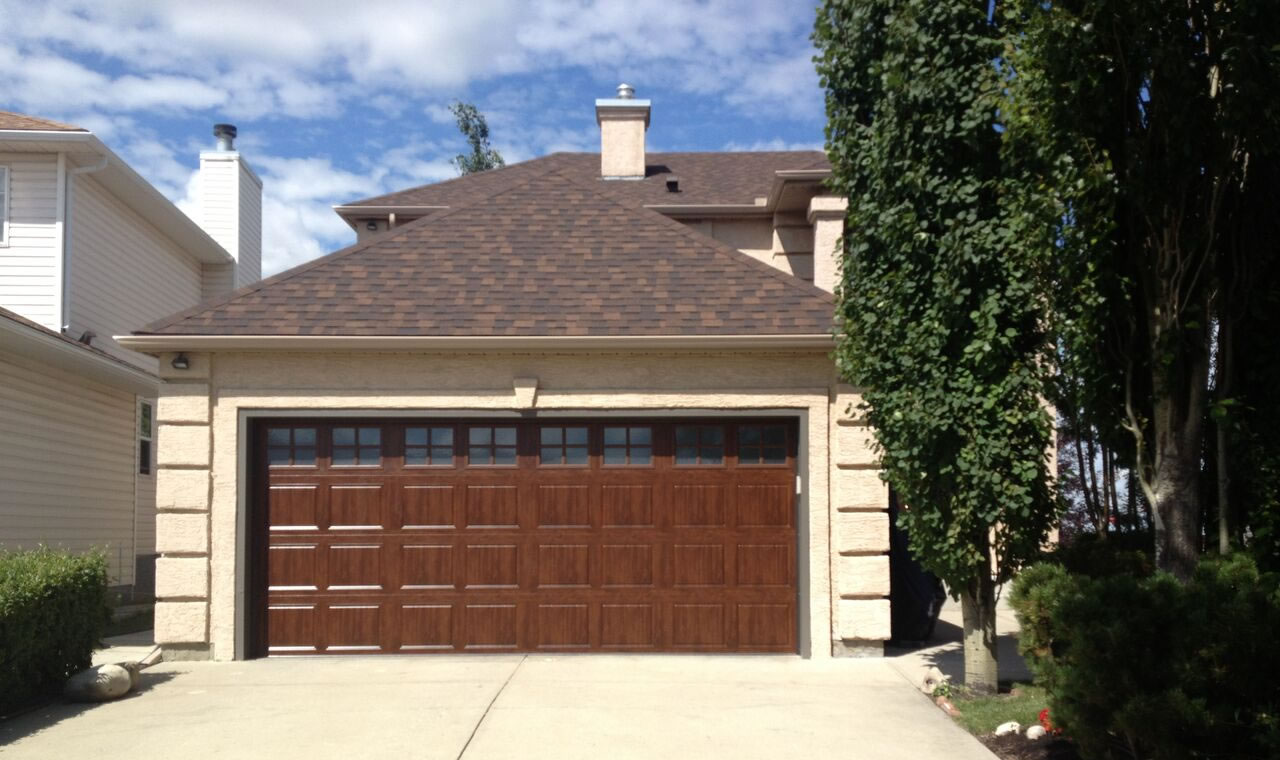 Trevor fixed a broken spring on our garage door. We appreciated his professionalism and courteous manner. Highly recommend.
We had Valley Garage doors replace our garage doors with two brand new ones. They look great but most importantly the service was great! Thanks for being on time and pleasant to deal with Trevor!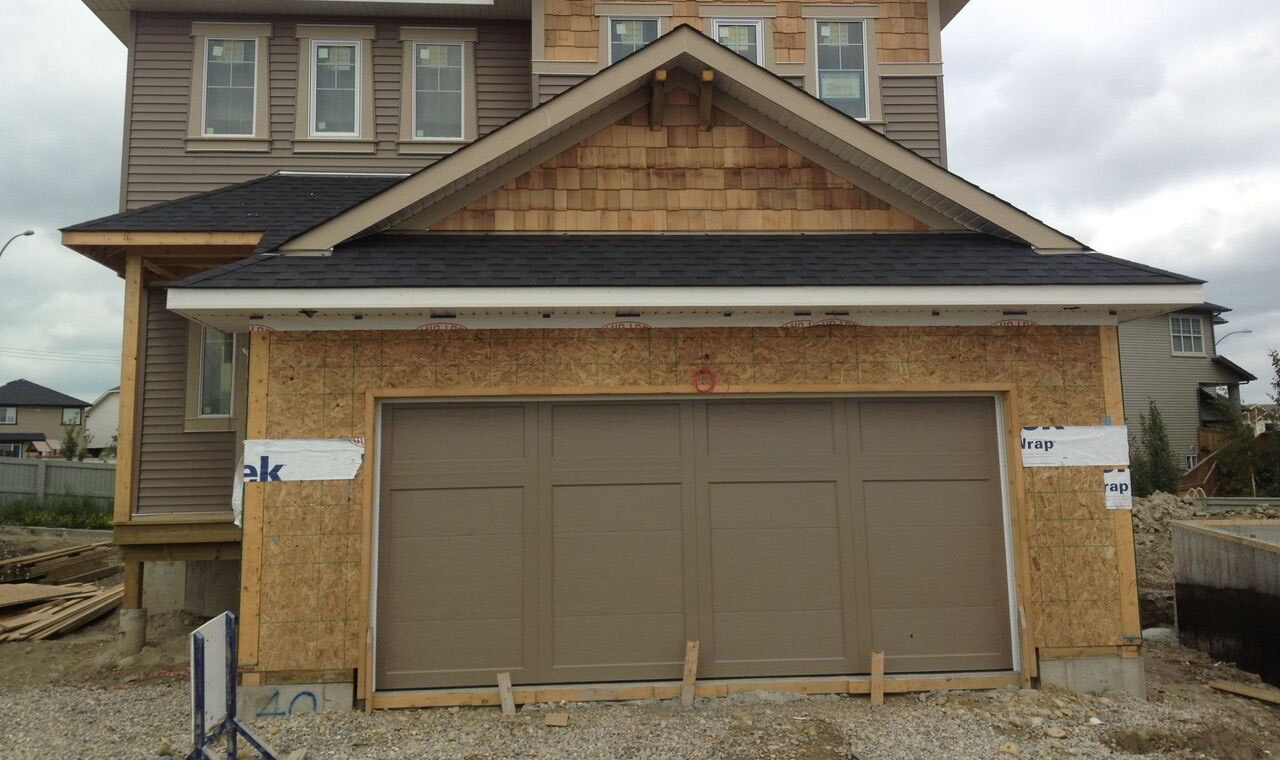 We have contracted valley garage doors for every home build, and have never been disappointed. The level of expertise, professionalism, and valley garage doors provides, is unmeasurable. We know we can count on VGD to give us the best possible service at the best possible price. Thank you all at Valley Garage Doors for always delivering above and beyond.
Thanks Brian Robinson
Trevor and his sister were a pleasure to meet; the maintenance and repair work were first class, highly recommended.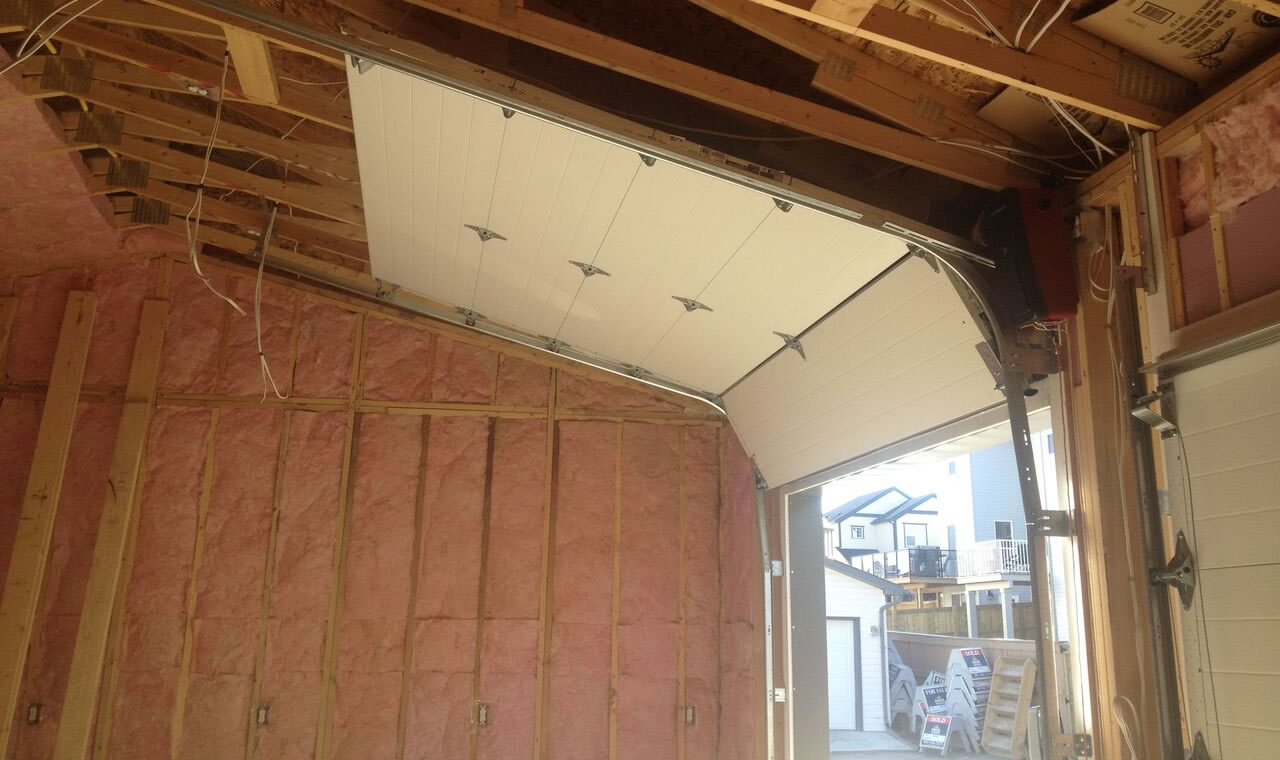 Very professional. Trever provided good advice and choices for repairing my door opener. Arrived right on time to do the work and completed when he said he would. Very pleased with the result!
Service was super fast and staff was very friendly. Would definitely recommend.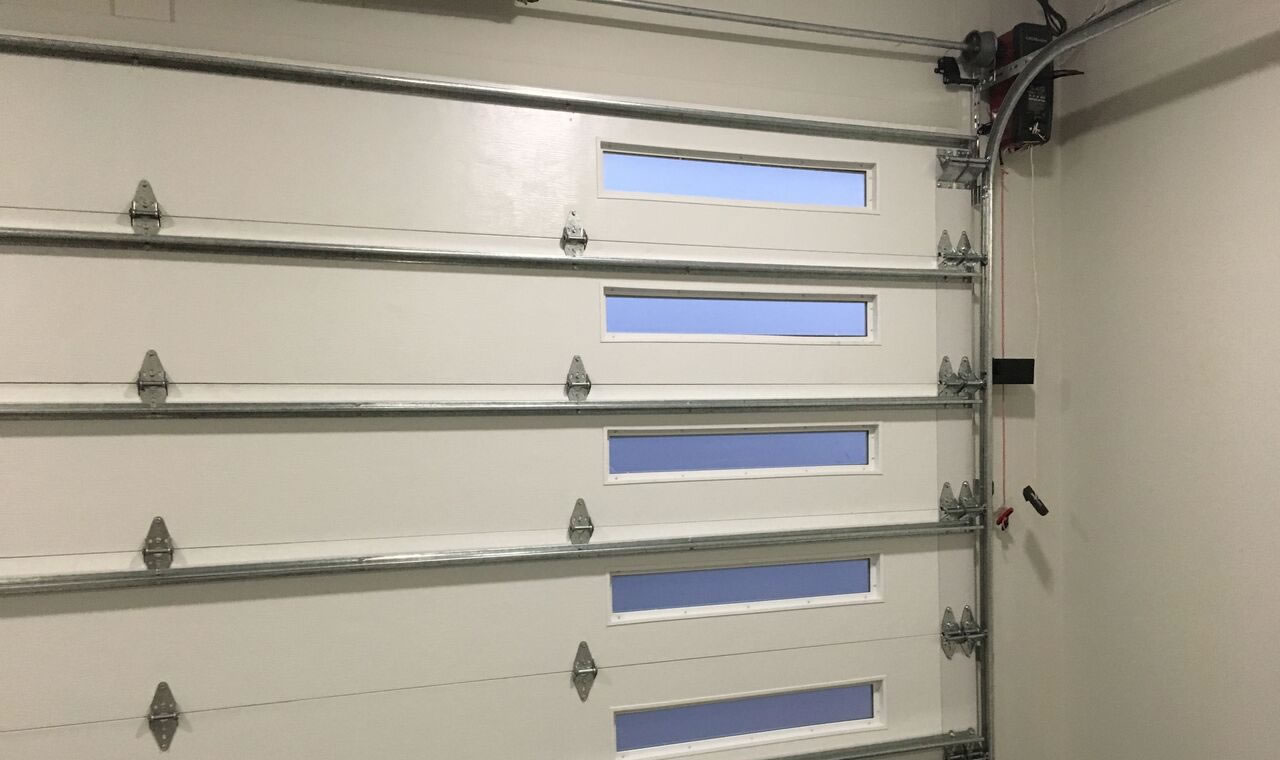 Our garage door had a problem with opening. After calling three different companies in Kelowna to get an idea of what the problem might be, Valley Garage Doors was the most accurate in being able to predict what the problem might be and provide an estimate of what my repair cost will be.
Once they arrived, they quickly confirmed the problem and completed the repair all in the same day. The service was professional, accurate and prompt.I would recommend Valley Garage Doors to anyone looking for a quality repair the matches the quote with no hidden cost.
Excellent job.
Reliable and efficient! Thank you for answering my email enquiry and not ignoring me like your competitors. Trever was super friendly and knowledgeable. I really appreciate how your service lives up to the reviews I had read! And love my smart garage opener!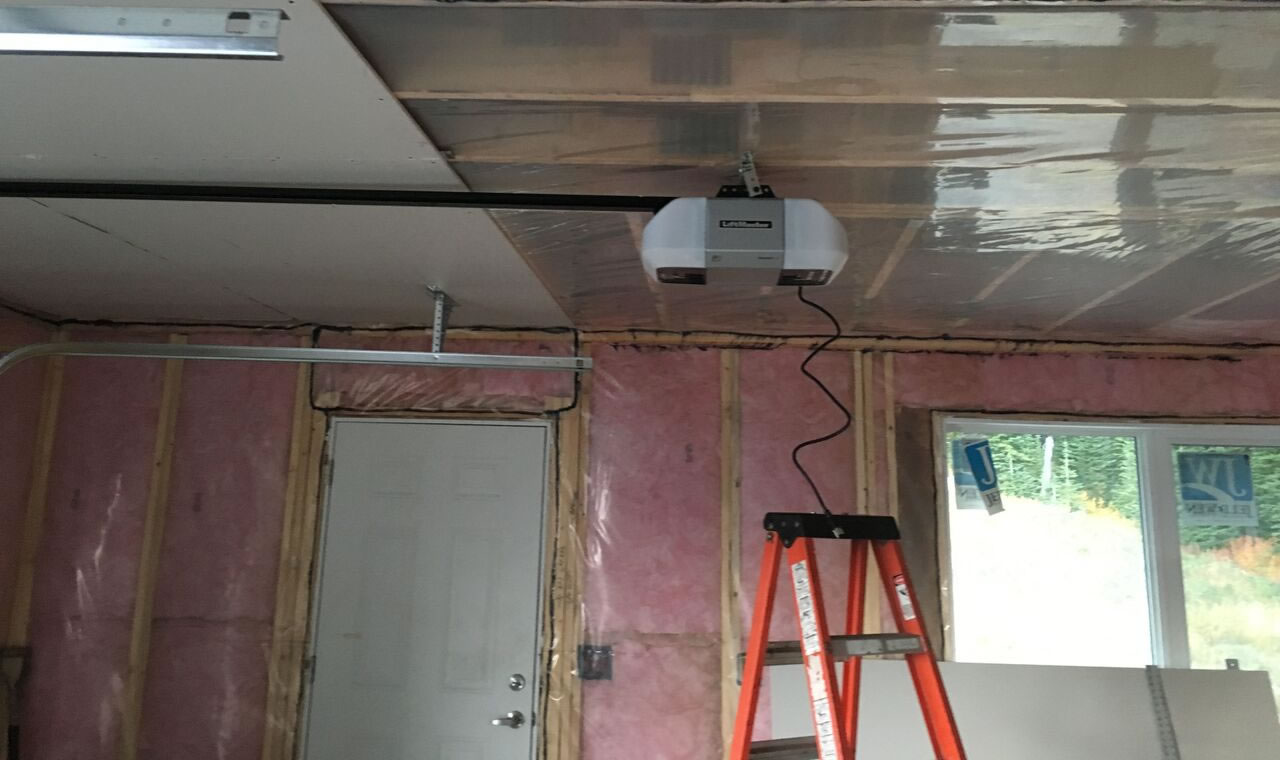 Trevor is knowledgable and reliable. He understadn customer service better than most, Great products great guy awesome service after the sale!! Luv it
I would recommend Valley Garage Doors to anyone looking for a quality repair the matches the quote with no hidden cost.
Excellent job.
Between Boxing Day and New Year I needed couple parts to be replaced in my garage door opener. Called couple businesses in Kelowna but they were closed. Valley Garage Doors was the only one that answered my call. Trever new exactly what I needed, he went extra mile to make sure my opener is fixed. He is very knowledgeable and honest young man with exceptional customer service. I would highly recommend this company to every one.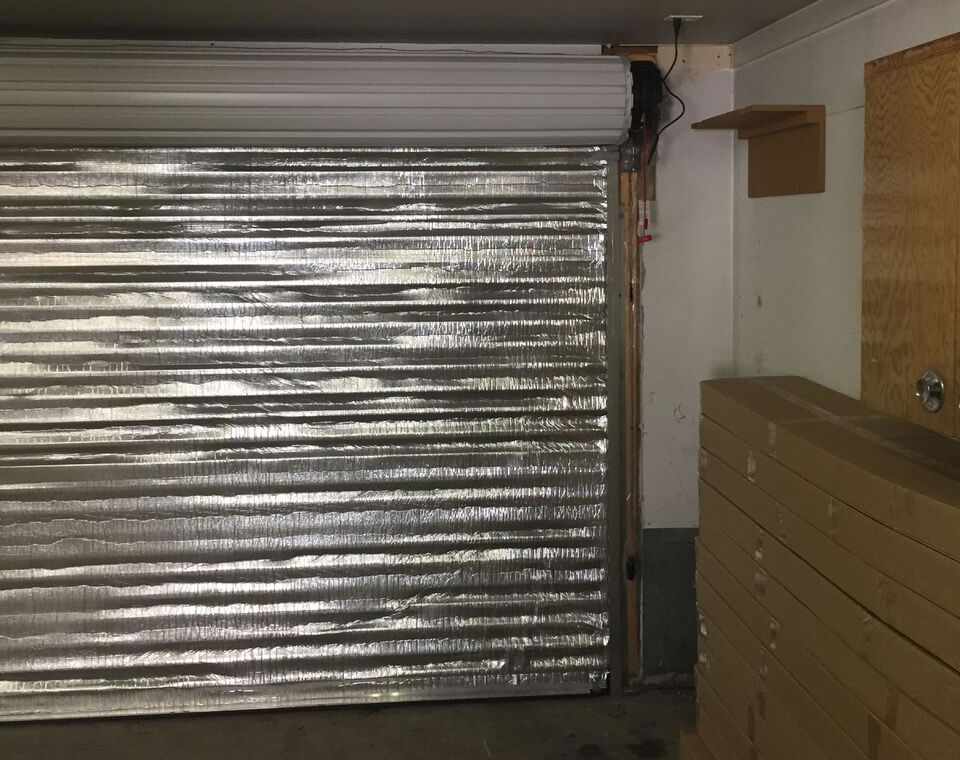 Trevor did a great job on getting my old garage doors to work very smoothly again We just moved into the house and the garage doors were in bad shape
Treaver is a pleasant person who gives you the personal touch
He is now on my, "to call ist" for all my garage door needs
Look no further. Trevor and his team at VGD are the best. There are a lot of door companies you can call but I would recommend calling these guys. Their service went above and beyond, the products they stand behind are industry leading, and the value is unparalleled. I'm extremely happy with the end result and will recommend them any chance I get. Thanks guys!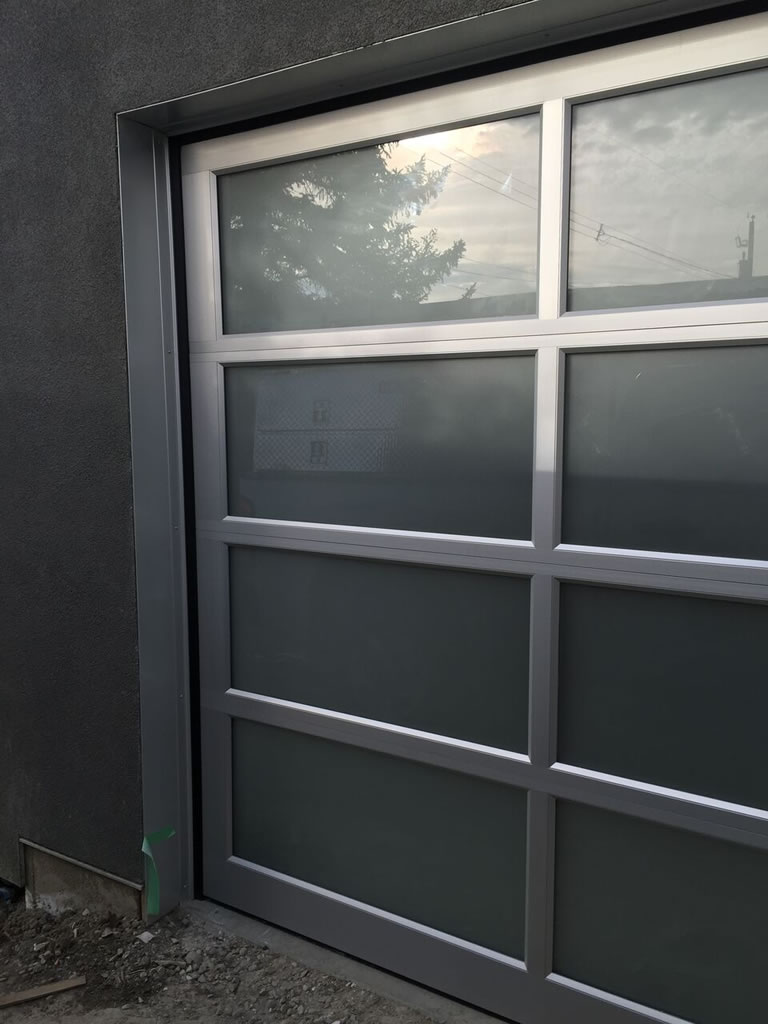 our garage door was sticking and generally uncooperative for several weeks. we saw a valley garage door crew fixing a neighbors door and gave them a call. they promptly came round to review our door, spotted the problem and fixed it on the spot, and also gave it a quick general tune up – and for the most reasonable price imaginable. doors vary and customers vary, but our experience could not have been better. if there were ten stars we'd give 'em….yes they were that good.
VGD replaced my garage door opener and I couldn't be more pleased with the service from the gentleman who did the work. Trever was personable, friendly and knowledgeable and answered all my questions honestly and did a fantastic job. I would definitely recommend Valley Garage Doors to anyone looking for great service. Thank you.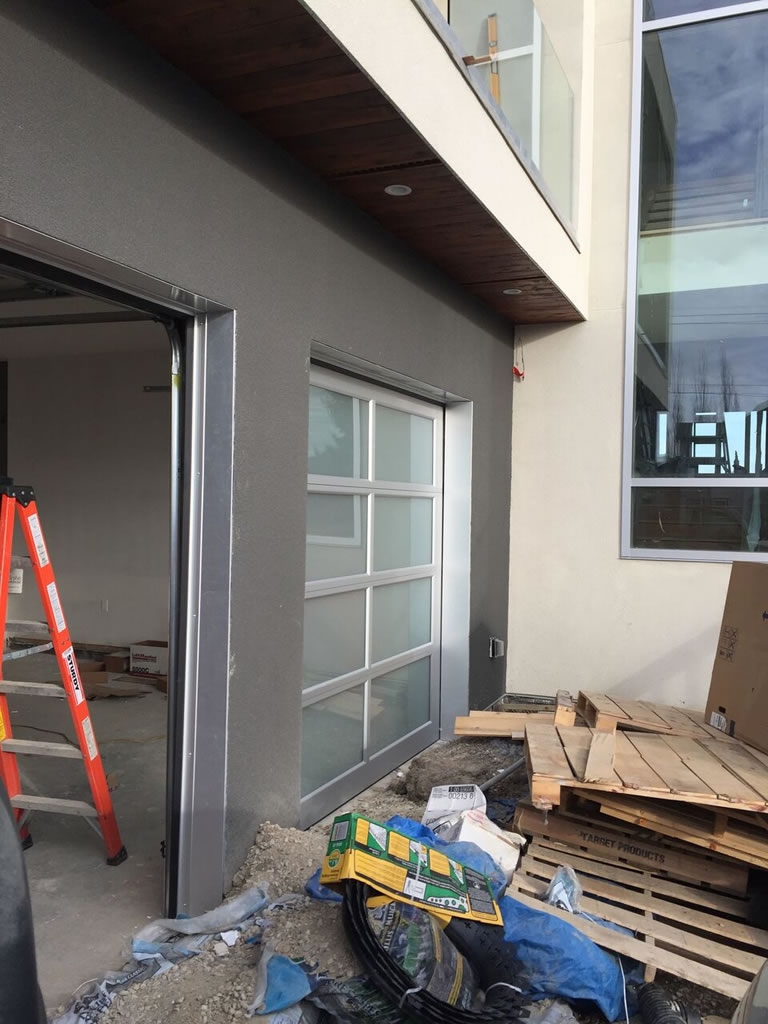 Great service. Extremely fast, friendly and affordable!
We were looking at replacing our old door wood door before selling our house. We called a few other companies but Valley garage doors had the best rates. They were able to remove our old door and install the new door in just a few hours. They did a great job, and we would recommend them to anyone.

We needed a new garage door for the renovations we were doing to our home. Our daughter and husband had recommended valley garage doors and we're so grateful they did. The technician showed up right away! As a tradesman myself, I really appreciated the level of professionalism he had from the time he showed up to the time he left. We're so happy with how good our new door looks and how good it operates! Would definitely recommend them!
Our cable broke on our garage door. It made the door go sideways and left a huge gap on the right side. We were worried about the security of our home so we called around many door companies. Valley garage doors was the first one to actually answer with a real live person and get it fixed the same night on Saturday.
Very impressed, thanks for all your help!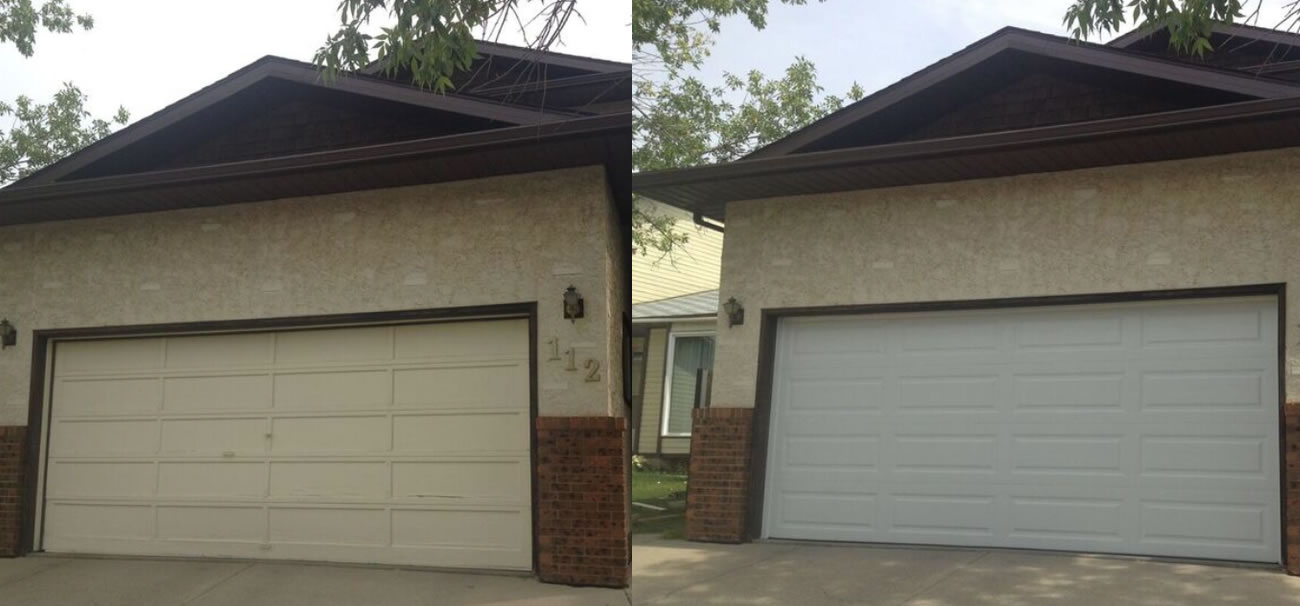 My door was making noises and not running properly so i contacted valley garage doors and they came immediately to Service the door and within minutes my door was running like it was brand-new . I was very impressed with how little time it took for them to get to my house and fix my door I would highly recommend Valley garage doors to anybody
Amazing service from Valley Garage Doors. We just moved to Kelowna and bought a new house. When we moved into our new house the garage door opener did not work and was missing the remotes. A technician came out right away fixed our opener and replaced the remotes. He went through the whole door and did a tune-up as the door was really noisy too.
We would recommend them to anyone!

I had another company coming to install my garage door and they didn't show. I let 2 days go by and still never got word on when they were coming. I emailed valley garage doors at 5:30 pm and got a call back in half hour. I got the door installed promptly. Will definitely recommend to others for great service.
We've been living for 6 mths with a frustrating garage door that has a mind of it's own and closes only after several tries, despite my handyman attempt at fixing it, so finally I decided to pay real money and get a professional in, so called Valley Garage Doors in Kelowna at noon on a Saturday. I didn't expect much, but he called right back, and came within an hour. I told him our story, and he checked a couple of things and quickly found the problem…. a loose wire! So easily fixed after all this time! He was incredibly helpful….fixed the wire, tested the door, did some added maintenance, and then said he couldn't charge me for such an easy fix! I'm so grateful for his friendly and efficient service – he was awesome. Thanks for the help, and have a great Halloween!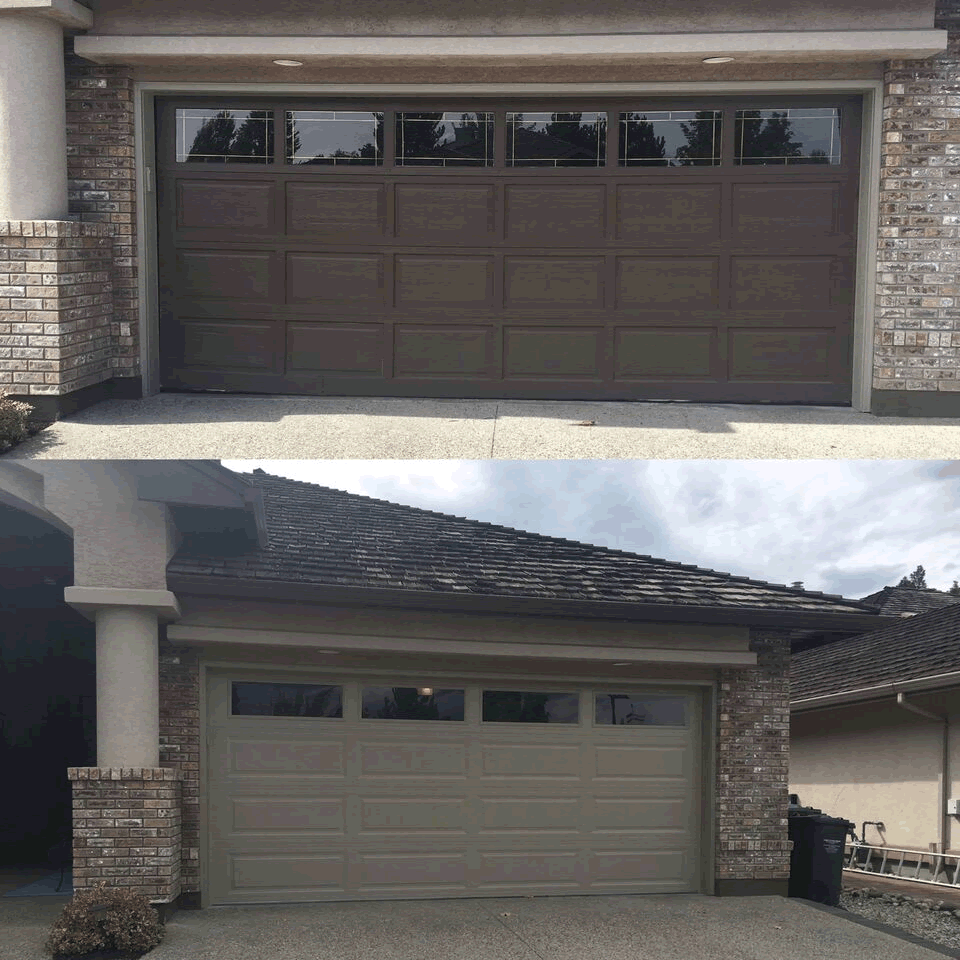 Great service by this family-owned business. Trever was very kind in not charging me for a battery change on my remote control. He was very knowledgeable in his craft and I will be sure to refer him to friends, colleagues and neighbours.
I am extremely pleased with choosing Valley Garage Doors to replace a recently broken spring in my garage.  The technician arrived on time and was amazing during the entire process.  They noticed some other problems with garage door and opener and provided me a list of recommendations.
I would definitely recommend this service to anyone else that requires work done to their garage door/opener/etc."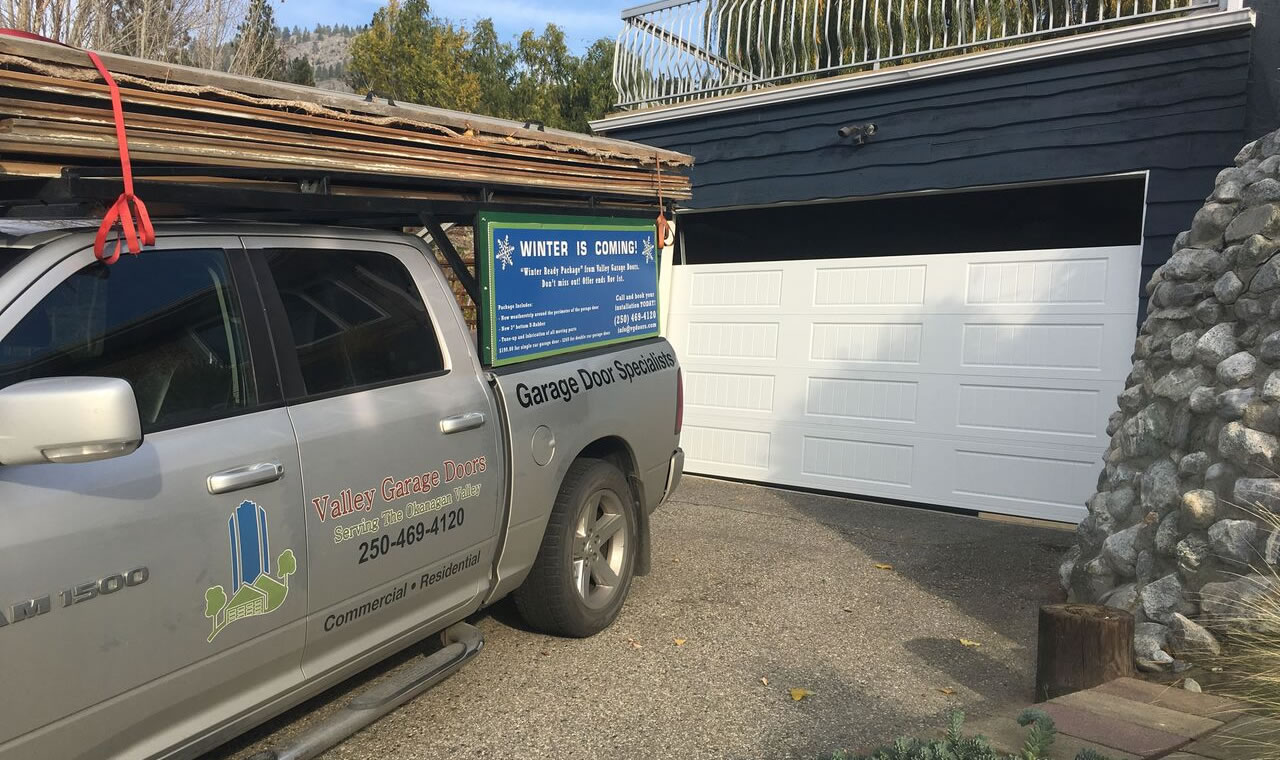 Incredible. I can't believe the quality and speed of Trevor. I had a spring break on our double wide door last night. I called 4 different places today and not only could Valley get out here 3 hours later, he had both of my Springs replaced and the whole door tightened and oiled in 45 minutes!! Trevor was also amazing with my 4 year old boy and our yappy little dog. Lol. Now here's the best part: They were more than $100 cheaper than the other 3 places I had called!! Valley doors is the only place I'll deal with from now on.
Awesome! His guy came all the way out to my house just to deliver and program a garage door opener.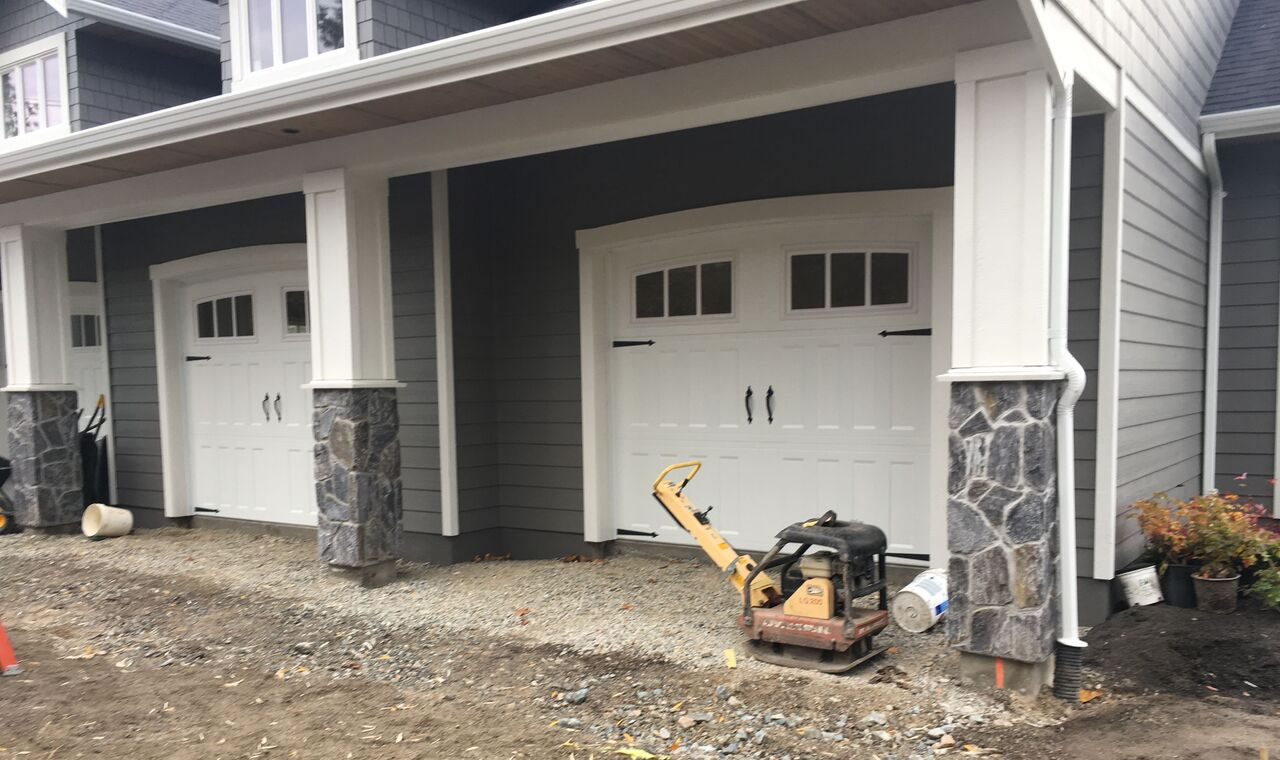 Trevor was absolutely awesome great experience came out right away and fixed our problem with getting into the garage also fixed keypad for opening and closing the garage A+ in our books
We had a cable snap on our garage door. Called valley garage doors and they had a technician come out right away. They also recommended we replace our rollers to make the door much quieter. Would recommend them to anyone!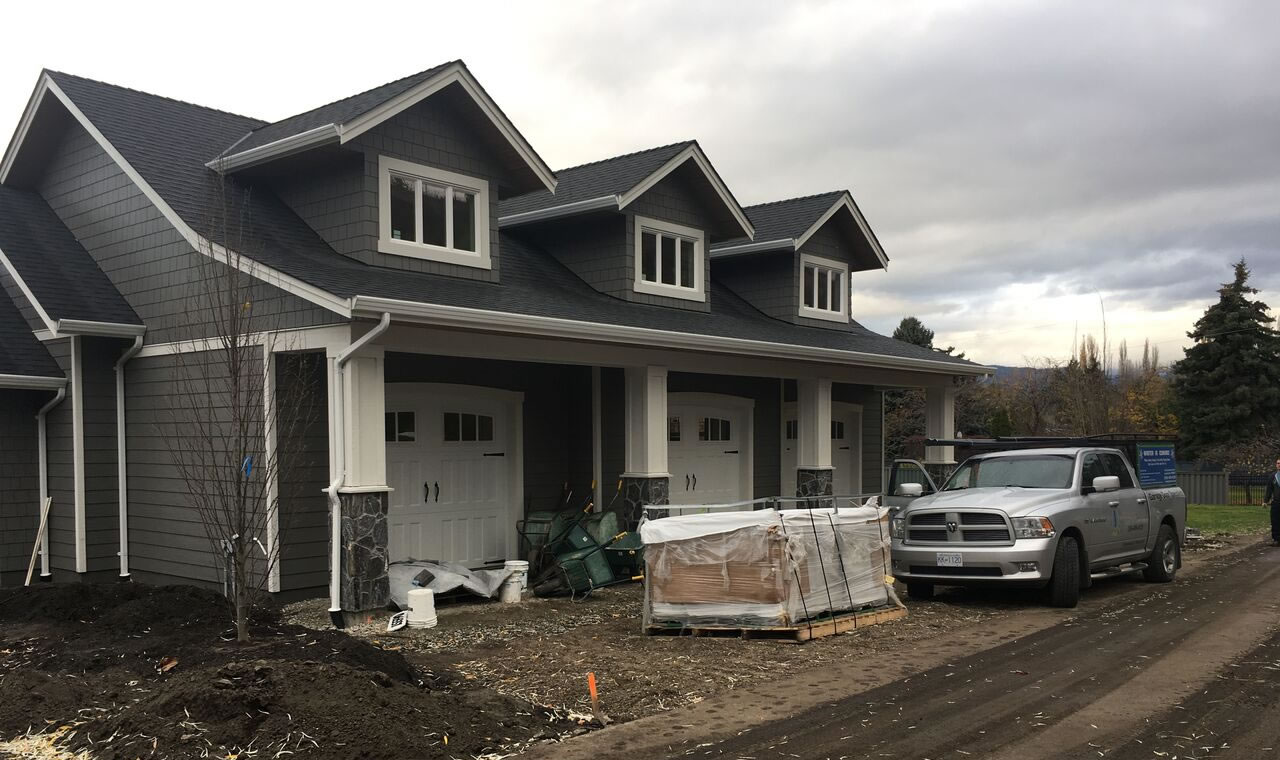 Our garage door wasn't working and would not open and close… Called Valley Garage Doors and explained the situation and the technician was able to come by our place right away!! Fixed the problem the same day! Amazing service, very friendly and helpful!!
We just had our old garage door replaced by Valley Garage doors. We are very pleased with the customer service and the level of workmanship. Great job!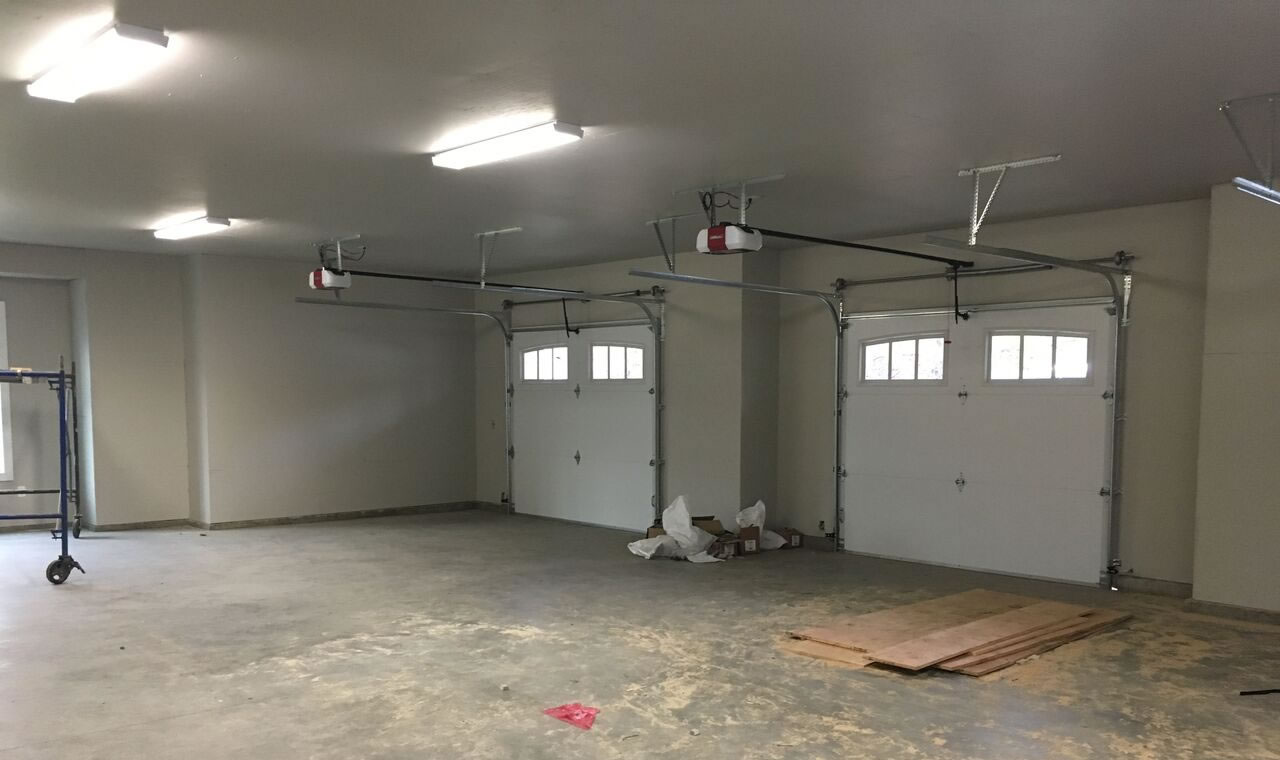 Our garage door didn't work at all. The technician came and in 1/2 hour he was done and on his way. Thank you so much Valleygaragedoors.
I would recommend Valley Garage Doors to anyone looking for repairs or new garage door openers, very friendly and professional service done in a timely matter.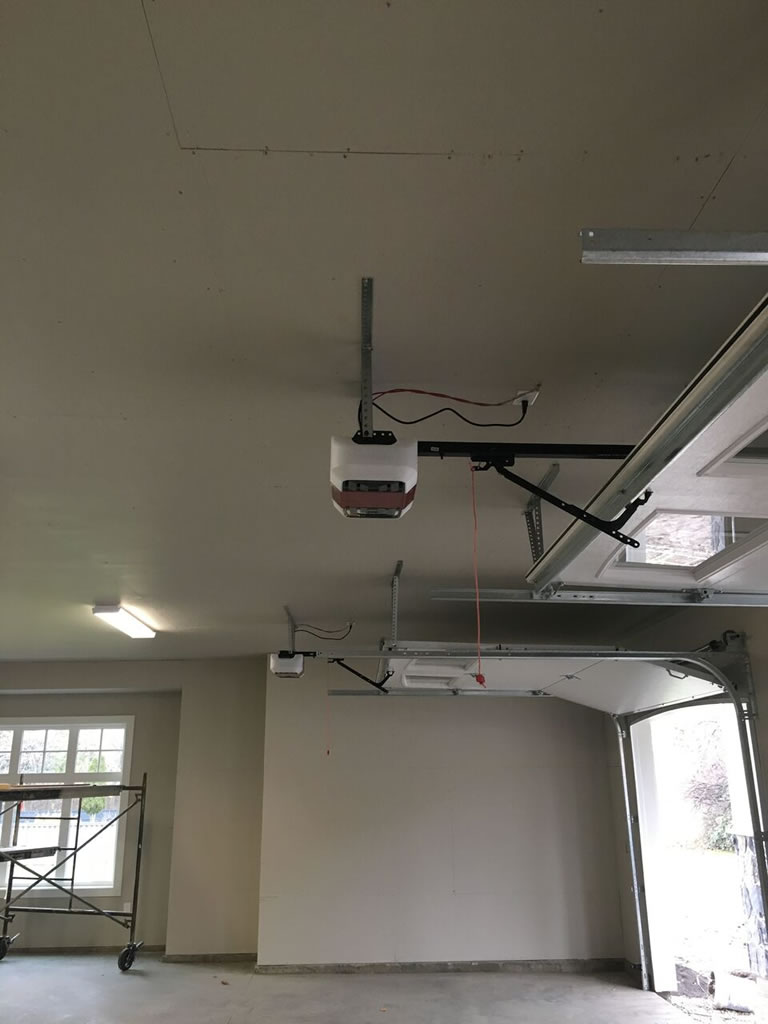 We had our garage door opener crap out on us last night. Valley Garage Doors came out and replaced our broken opener. They also did a tune up and the door sounds like new agian.
Would recommend then to anyone.
Valley Garage Doors provided exceptional service from start to finish. Thanks to Trever and team!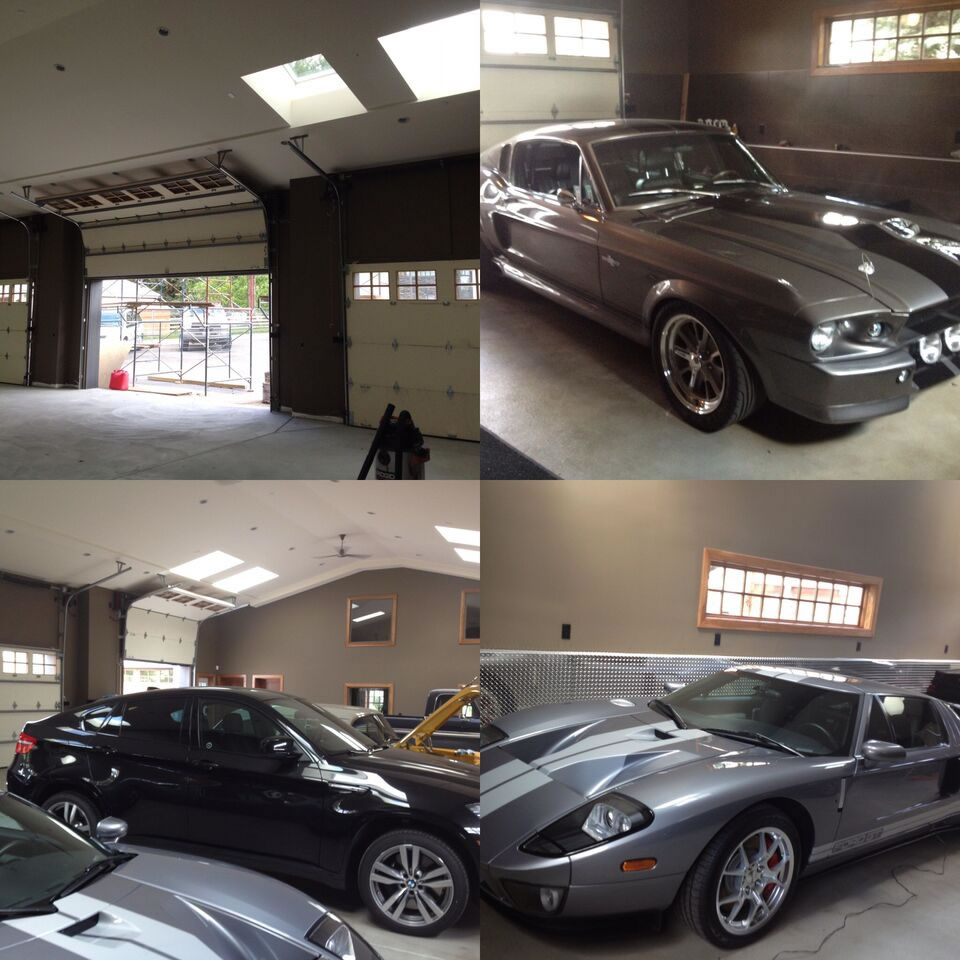 Quick replacement of my old opener and tune up on door, would recommend!
Much appreciated, it was quick, professional, same-day service on a Sunday.